(Linked from Conversion to eBike)
"PAS" means "Pedal Assist Sensor". It is a rotating ring with magnets when you pedal and a sensor that senses changing magnetic fields.
Problem
There is not enough space between the sprockets and the frame.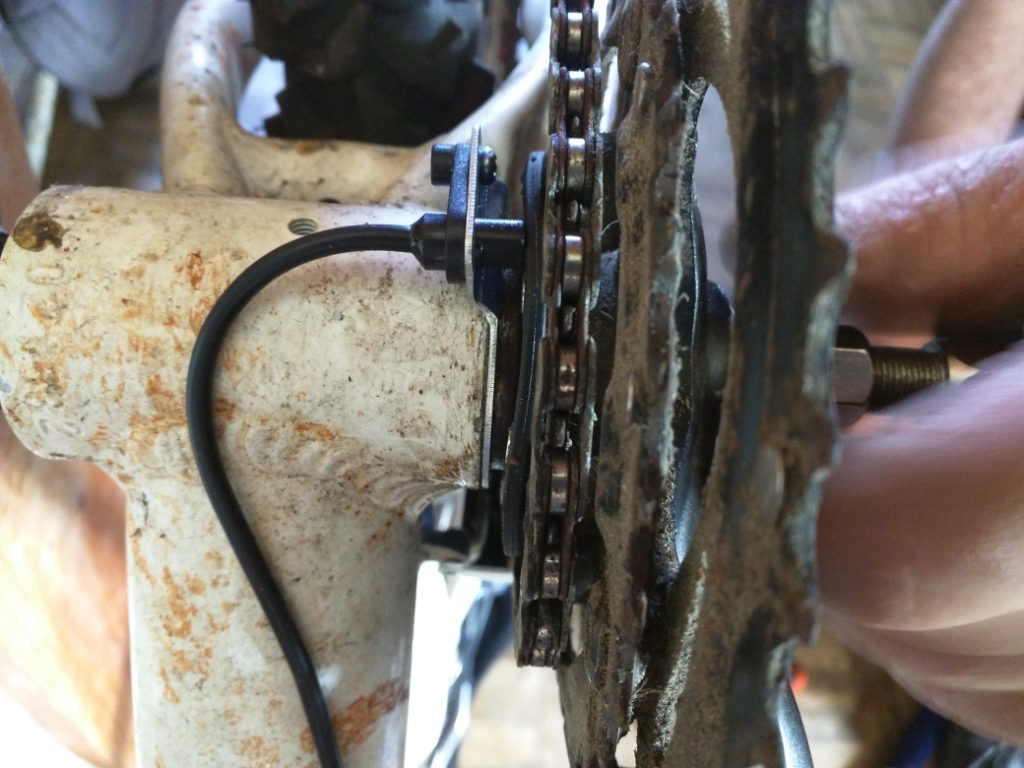 Please observe how much the sensor ring is bended between sprockets and frame. Definite a no go!
The PAS Hack
The solution is very easy to adjust in several degrees of freedom, I like it.
The first part is a stable bracket: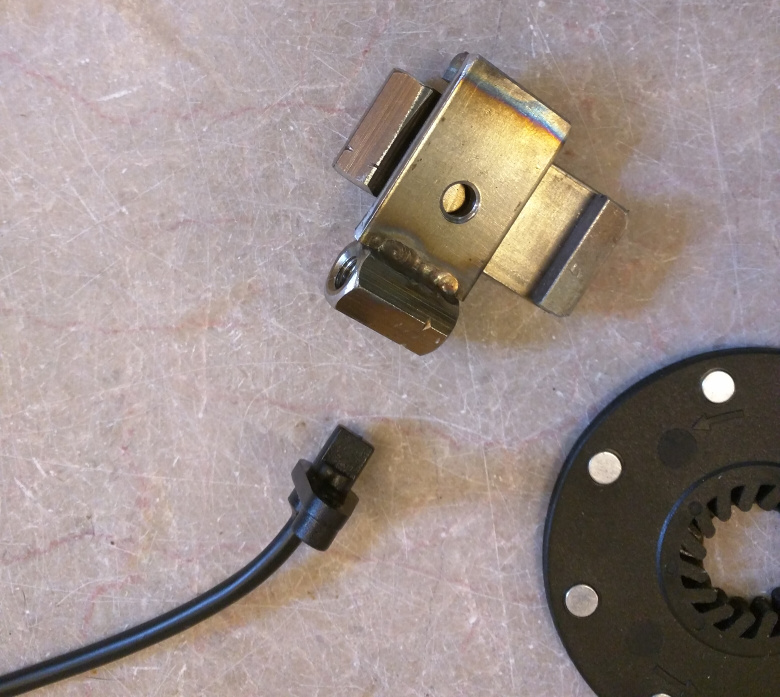 Material Stainless Steel 304.
The next two pictures show the sensor plate, aluminium, 5mm.
What I like is that this solution is rigid.
Some words about the turning direction, placement of the ring. In the first picture, you see the black Sensor S and the sensor Fixation screw F. When pedalling, magnets M go from S to F. So we need this behaviour in the hack. As you can see in the pictures below, rotation goes from S to F again. Polarity of the magnets should not be changed so the magnets M point to the sensor S the same way. That means that the ring should be in mirrored position over driving direction X. It also means that the arrow on the ring is now running in opposite direction.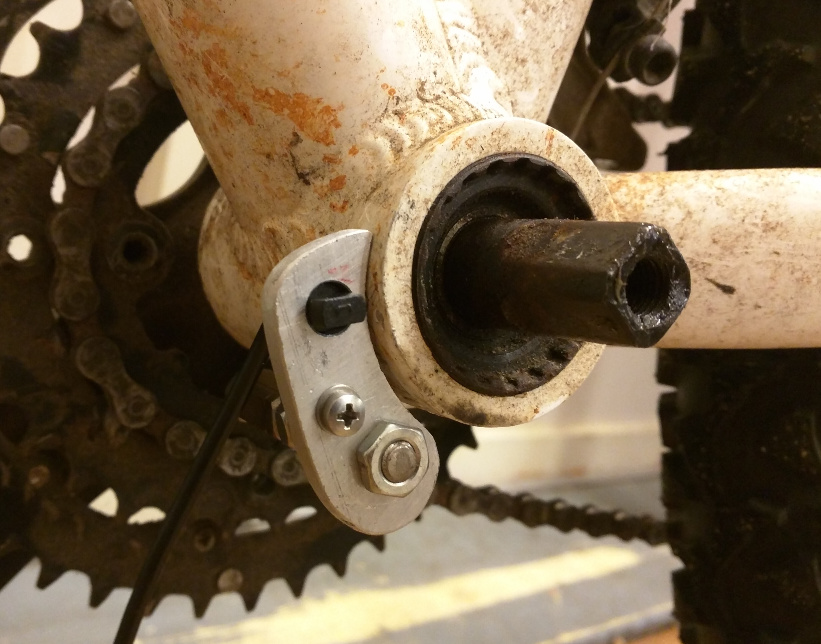 It is a great exercise in fine welding
Threads: M5 was available in frame. Sensor fixing M3 (was hole of 2 mm). Rod is M6. All is stainless steel 304, except two nuts, in order two prevent "eating" surfaces.