This post describes a practical installation and is also a kind of review. A ThinkPad was deliberately chosen because the hardware is known to be pretty well supported in Linux. We'll see…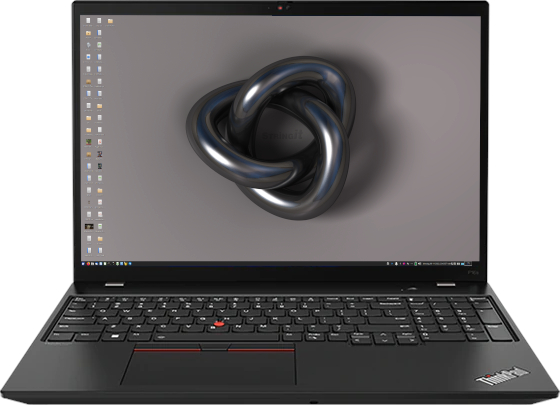 Summary
To keep it clear and readable, I won't go into every detail, I assume you can look things up yourself. Nevertheless, you can of course leave a comment.
The system is somewhat luxurious with a 16″ screen of 400 nits and 100% sRGB, AMD Ryzen 7, 32 GB of RAM (great for multiple VMs) and a 1 TB NVM. It's a super fast system.
lenovo.com gave me an excellent offer. Nice machine at a great price. This page is not sponsored!
Documentation:
Linux: Xubuntu 22.04.1 LTS (Jammy Jellyfish) it is! Other Linux distros will be broadly similar.
Review, conclusions

Excellent display, very good color representation. Pay attention when ordering (400 Nits and 100% sRGB), Type number 21CK-0036MH.
Blazing fast thanks to AMD Ryzen 7 plus Radeon
Battery seems reasonable, not sure yet if it can be upgraded yet. Waiting for response from Lenovo.
Linux installation:

A breeze!
Except for power management, DPMS (Energy Star) features are turned off, still needs tuning.
Runs without proprietary drivers, YEAH!

Overall verdict: Excellent laptop with a very good price-performance ratio as icing on the cake, which I can recommend to anyone.
Windows, preparation…
Possibly I will need the pre-installed Windows version again, I will continue that installation and leave it as is . But the disk space needs to make way for Xubuntu so the disk needs to shrink. Of the 1 TB, I have donated ~250 GB to Windows (it really hurts), the rest is for Xubuntu.
Also, BitLocker is on by default and therefore Xubuntu cannot be installed. In Windows, disable BitLocker: Settings > type Manage Bitlocker > turn it off. This may take a while (!) Put the code on a stick and, for example, paste it into KeePass later:
$ cat bitlocker-code.TXT
BIOS
Note: Entering the BIOS is done by waiting for the "Lenovo" logo and then pressing "enter". A menu appears and F1 key is the entry to the BIOS.
With Windows (10) pre-installed, it is difficult to boot from the Xubuntu USB stick. In the BIOS: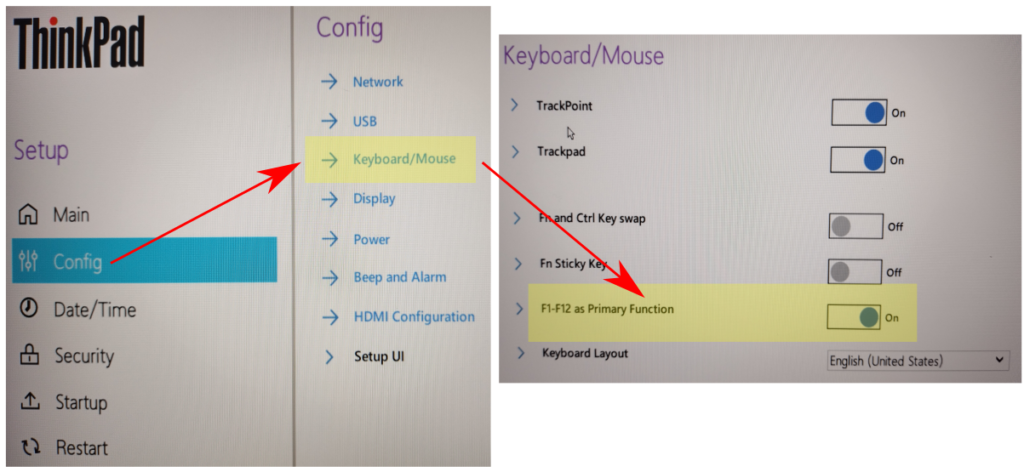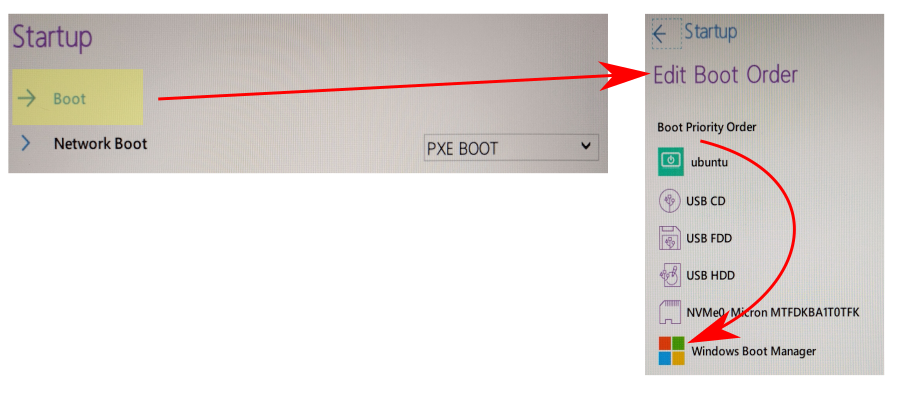 Then save, boot and Enter and F12. > Select USB stick with Xubuntu.
Basic setup Linux
So much has been written about this, but I always follow the step-by-step guide below.
Boot with the stick and perform the installation. I deliberately did not install third-party drivers. It is known that the community display driver is of good quality.
The following link has detailed instructions and includes tips to avoid pitfalls.