(Linked from Conversion to eBike)
Problem…
The Deore RapidFire interferes with the throttle. I could not accept what is shown at 5:00 on https://www.youtube.com/watch?v=4b1dk7J_3v0.
In my case it concerns Shimano shifters of type SL-M590, but other models suffer from the same problem.
You see the problem? Changing speeds moving your hand to the left. Unacceptable. RapidFire has two handles, I opened the housing, removed the first handle and tried to bend it. Don't! It broke in two and it took me a lot of energy to weld it again without burning the handle box. And that box… It looks like a wrist watch on the inside. Again, don't follow my path. If you're curious, look at the next two pictures.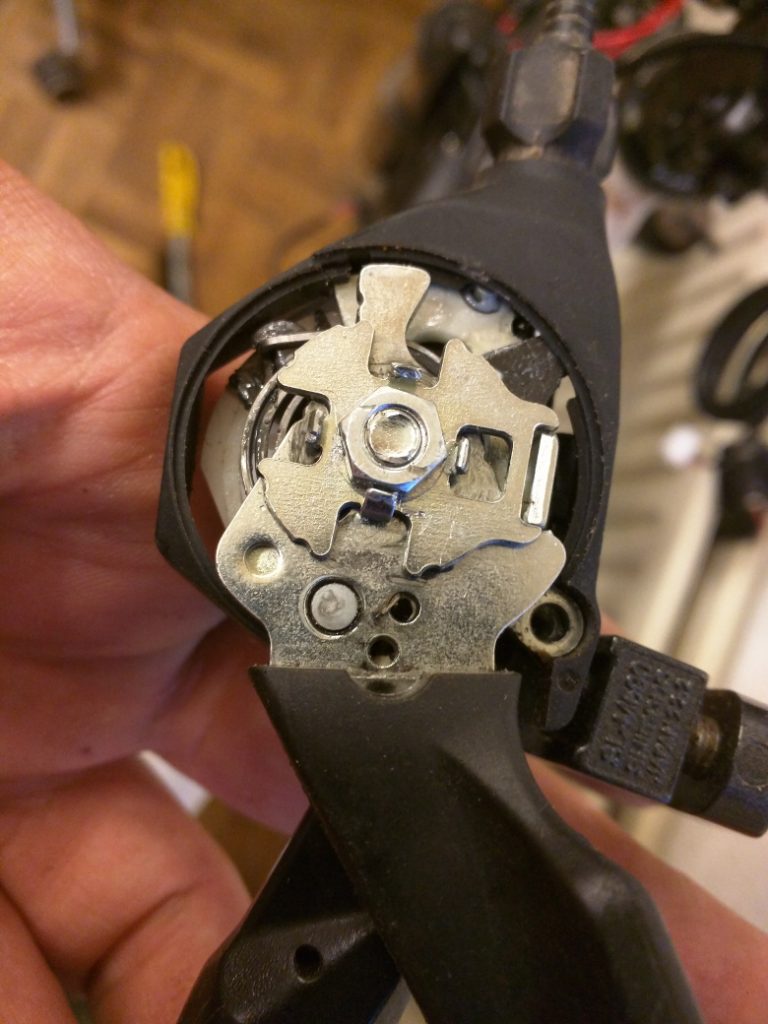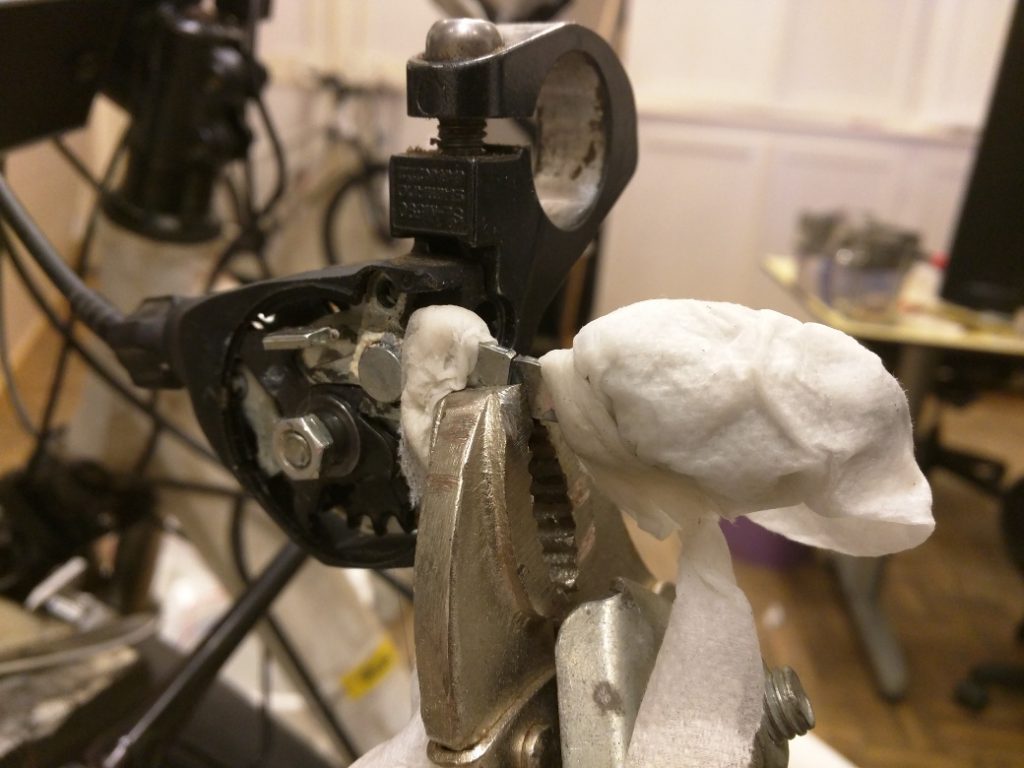 The alternative…
The RapidFire Hack
So I grinded and grinded the right SL-M590 until I was able to switch gears. But the button is ruined afterwards and needs restoration. This is serious small scale work. See pictures how I solved that.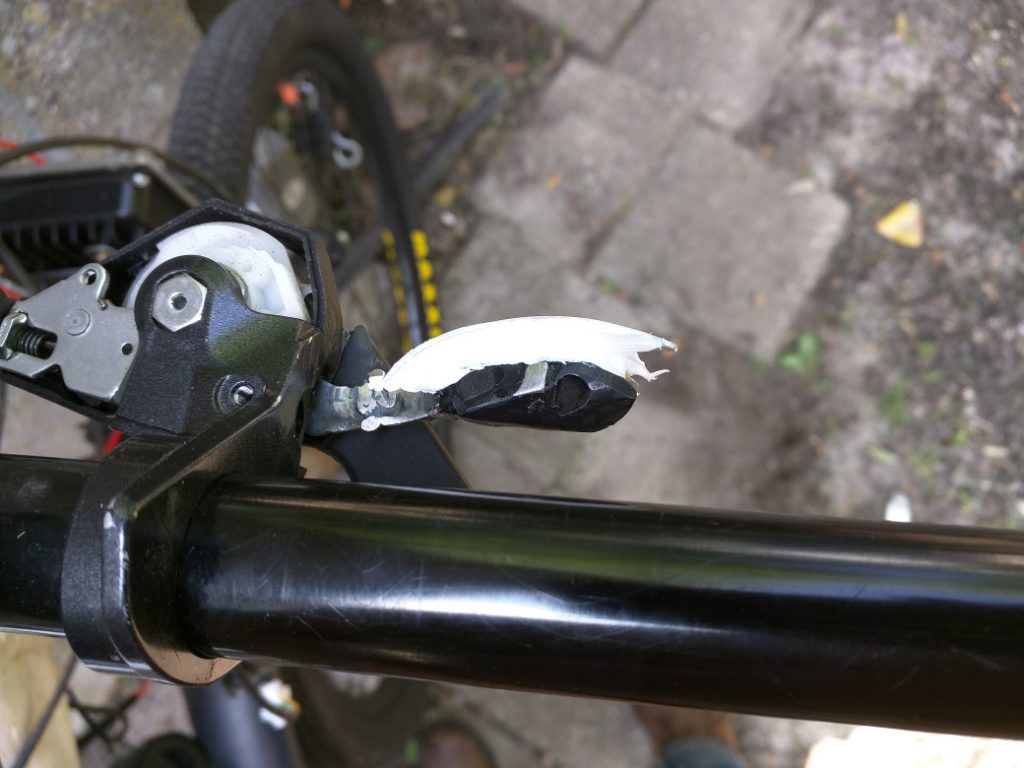 On the back side all interfering material is removed. On the front side a shaped aluminium plate is added. Made on an anvil with a hammer, great exercise! In between MS Polymer filler.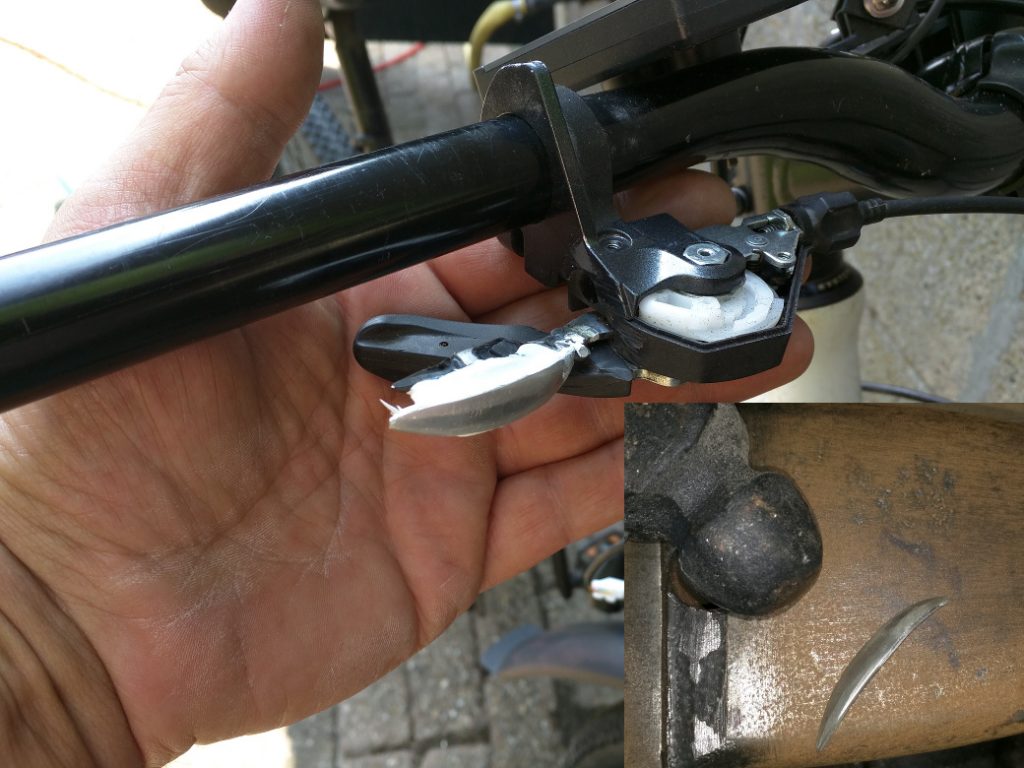 Another look. More MSP added per day.
Shrink tube does the rest. I use 3:1 tube with glue on the inside. Poly-olefin feels nice and there are no sharp edges. SOLVED!
The only drawback – if you don't count the hours – is that the power switch is on top with the key in driving direction – not very logical, indeed very odd, but…Who cares!
Problem solved. Have fun!!