The gallery can be found at https://media.vanderworp.org/collections/ships_kpm_1903-1932/index.html.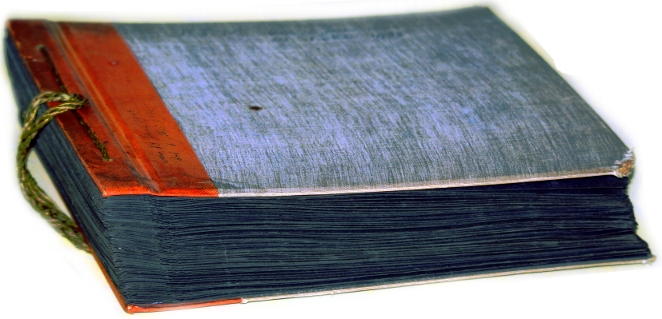 Pictures from this set form a collection of ships from an album covering KPM from June 18 1903 until May 1, 1932. Both Wiebe Bakker and Coendert van der Worp were captains working for the 'Koninklijke Paketvaart Maatschappij' in Indonesia. The handwriting on the album is most probable from Coendert. The text was a period ending at his retirement, leaving to Heemstede in The Netherlands. Coendert van der Worp and his friend and colleague Wiebe Bakker – they happen to be my grandfathers – were both photography and filming enthusiasts. It is assumed that Wiebe gave away the album to Coendert for his retirement.
The scan resolution is really high, 800 dpi, resulting in much detail. You can read the license plates of the cars in front of the KPM building. The counter side is that the files are pretty big. You can use the gallery here for a complete overview with high resolution links or go directly to the url's below for high resolution. If you need original scans, just mail.

Unfortunately during World War II most of their work was confiscated by the Japanese or lays down somewhere at the bottom of the Pacific Ocean.
The list is not complete in detail, it is uncertain which ship is applicable because several up following ships have the same name. There is a complete list at https://www.theshipslist.com/ships/lines/kpm.shtml. If you can identify the builds, please let me know.