Hardware hacking is interesting if we look at it's definition: "Hacking is making furniture with an axe."
I guess that is close to the core. A bit less sharp edged: look for 100% at function and then forget shape – the nice shell. Here we go…
Because at NedCAD we have our own computer line based on this concept, the result is a product that can be described as: pure industrial design, cut the crap, OOPS, it just fell from the table and just do your job, period.
On the other hand, you probably do not want a piece of wood with a motherboard screwed on it with a lot of loose wires and the message: "Please, here is your workstation as ordered."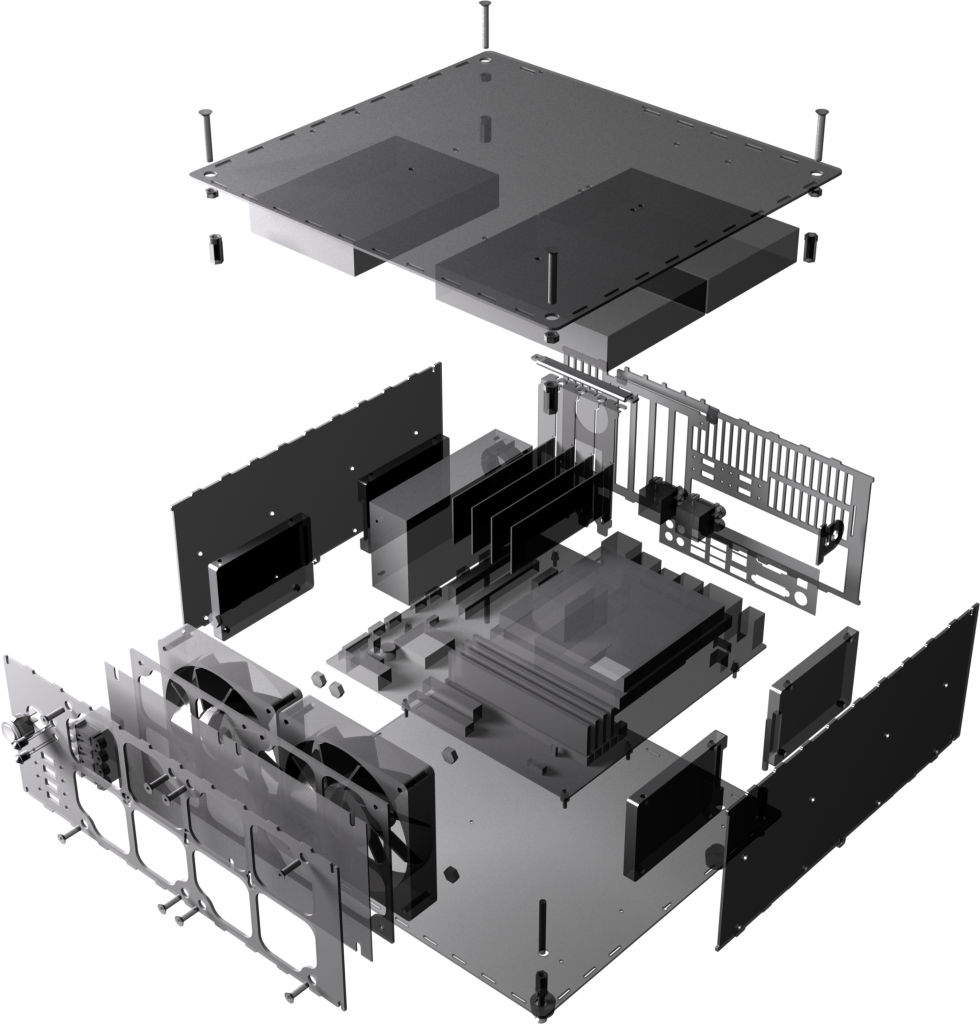 Meanwhile we continued with various developments and a range is established – only on request. Keywords are: functional, just the right size, miniature and compact, industrial and functional, robust, exclusive and beautiful (or ugly as the concept does not appeal to you).
Why on earth? What is the right to exist of these machines? There was a need for small, light and strong computers for training that were resistant to transport influences.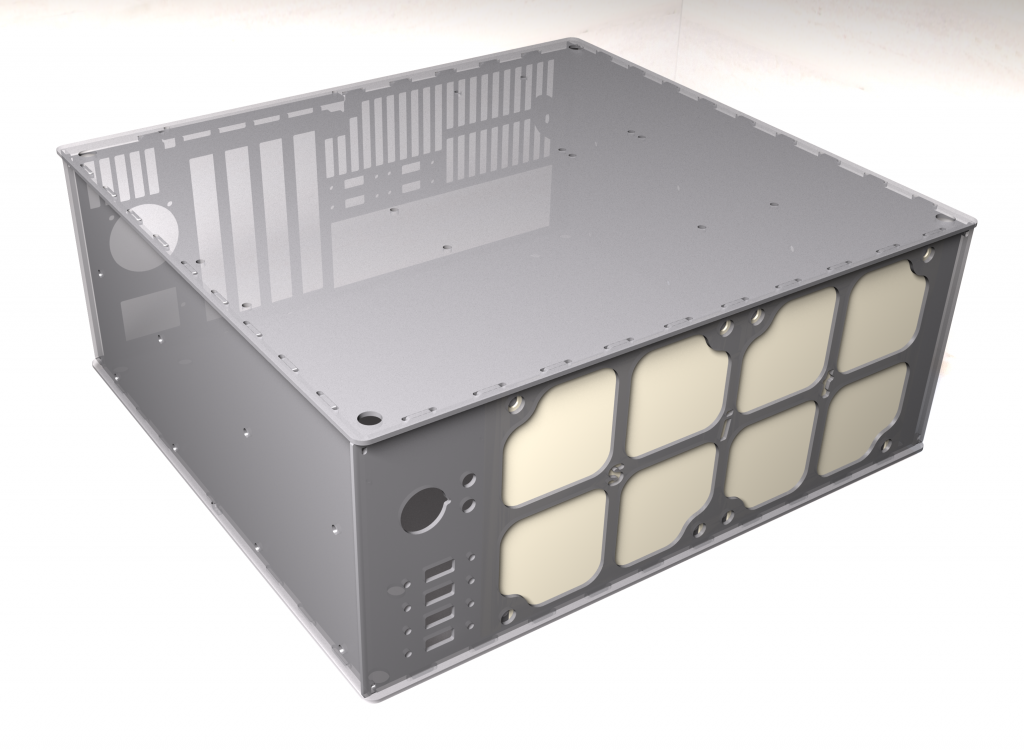 We build these systems on request. Interested? E-mail us.
A bit more technical, with today's small motherboards and compact design we loved AMD's A-series. With the coming of Zen Ryzen GPU's we are excited to bring you an A4 sized power machine with a height of just 70 mm. To be continued soon…